Biome Balance
Complete Dietary and Prebiotic Fiber
Promotes gut and overall health.

Helps regulate blood sugar.

Fortifies healthy intestinal flora.
sold out
Dietary fiber is required to support and maintain intestinal regularity. The majority of Americans eat less than half of the optimal, recommended 35g of fiber for men and 25g for women, from their daily diets.
Biome Balance Organic Dietary Fiber blend is a combination of certified organic Golden Flax Seed Meal, Acacia, and prebiotic Inulin that can help you reach your daily fiber intake goals*.
Golden Flax Seeds have been consumed as food for around 6000 years and are jam-packed with nutrition. Golden flax seeds contains both soluble and insoluble fibers as well as lignans that can act as antioxidants. They're a fantastic source of Omega-3-fatty acids and have long been associated with digestive health.
Acacia is rich in soluble fiber that can help to control gas and bloating associated with high fiber intake in some individuals. Soluble fiber is an important part of the diet.
Inulin is a prebiotic soluble fiber, meaning it provides nourishment to the friendly bacteria that make up your gut microbiome, particularly Bifidobacteria and Lactobacilli. Inulin slows digestion, which promotes healthy blood sugar levels and enables your body to better absorb the nutrients from the food that you eat.
The properties of the three fiber sources combined in Biome Balance work together to support and maintain a healthy gut microbiome and promote regularity*.
As a dietary supplement, mix 2.5 tablespoons (17 g) into at least 12 oz. of water or juice, and blend. Be sure to drink plenty of additional fluids throughout the day. Start with smaller amounts and gradually increase to full serving size over several weeks. Use once or twice daily for optimal effect.
Proprietary Organic Fiber Blend of: Organic Golden Flax Seed Meal (cold-milled), Organic Gum Acacia, and Organic Inulin (FOS) 17 g †
Naturally occurring fatty acids (example) (per serving)**
Omega-3 Fatty Acids (Alpha Linolenic Acid) 2,550 mg
Omega-6 Fatty Acids (Linoleic Acid) 765 mg
Omega-9 Fatty Acids (Oleic Acid) 895 mg
** subject to natural variability
Other Ingredients: None.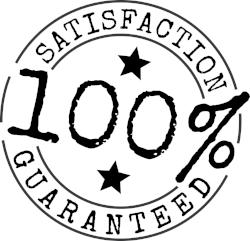 You are protected by our 30 day, Risk free
We are so confident that you will be satisfied with your purchase of Biome Equal that we're willing to give you a FULL REFUND.
If, for any reason, you are unsatisfied with Biome Equal simplyreturn your item within 30 days in its original packaging for a full refund.
We know you'll be pleased, so order risk-free today!
*These statements have not been evaluated by the FDA.