Biome Fuel
Prebiotic Powder
ONE OF A KIND PREBIOTIC BLEND - Unique FOS and patented XOS formula best nurtures healthy digestion

2 X POTENCY OF INULIN ALONE - Natural chicory root combined with PreticX doubles effectiveness

NO UPSET STOMACH - Won't irritate bowels like other gastrointestinal probiotics or digestive enzymes

ONCE DAILY FORMULA - One 5g scoop achieves the same health benefit as 10g of simple dietary fibers

AIDS WEIGHT MANAGEMENT - Users report feeling fuller helping improve weight loss and healthy dieting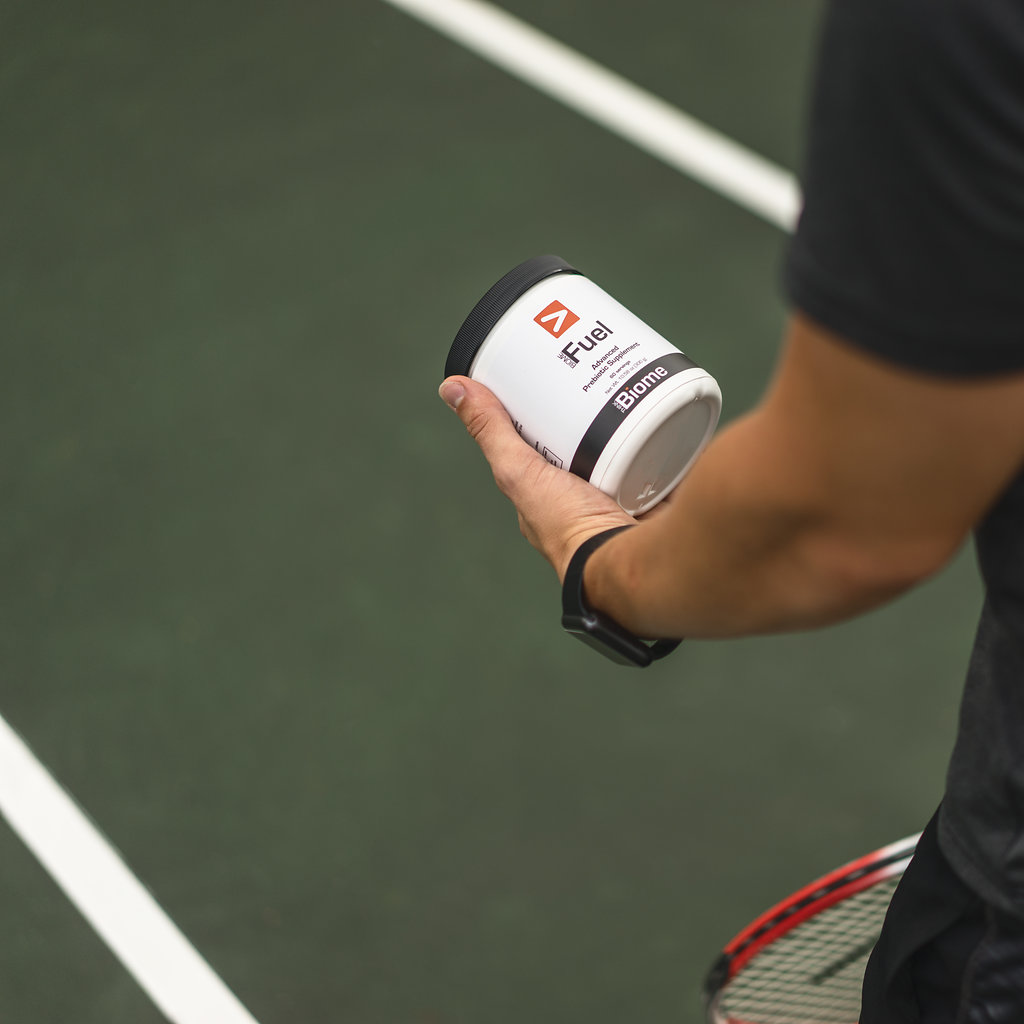 SYNERGISTIC BLEND OF INULIN AND PRETICX (XOS)
ThinkBiome is proud to introduce Biome Fuel, our revolutionary synergistic blend of balanced chicory root inulin and patented American-made PreticX Xylooligosaccharide. This one-of-a-kind prebiotic formula brings together the benefits of healthy gut and colon inulin prebiotics and advanced XOS to nourish your healthy gut bacteria and manage systemic inflammation.
TWICE THE POTENCY OF INULIN ALONE
Biome Fuel contains a clinically proven formula of prebiotic chicory root inulin and PreticX. Research has shown the prebiotic effects of this dynamic combination to be twice as effective as inulin alone, yielding powerful results for your gastrointestinal health and diet.
WON'T UPSET STOMACH LIKE PURE INULIN
The unique combination of Biome Fuel's synergistic blend has the added benefit of being gentler on your stomach than inulin alone. You'll experience less bloat and discomfort than is typically experienced with FOS and other prebiotics.
CONVENIENT ONCE DAILY FORMULA & APPETITE SUPPRESSANT
Biome Fuel prebiotic supplement powder is a powerful concentrated blend that's convenient and easy to implement into your daily diet. One scoop, 5 grams of powder per day is all that is needed to achieve the same prebiotic benefits as 10 grams or more of inulin alone. Biome Fuel also has a promising use as an appetite suppressant. Users report feeling fuller, and as a result, consumed less food and reduced snacking.
EASY ADDITION TO YOUR MORNING ROUTINE
Biome Fuel prebiotic powder easily dissolves in your morning juice, smoothie or milk making it a convenient and easy addition to your breakfast or morning routine.
- Contains Chicory Root Inulin FOS and PreticX Xylooligosaccharide
- Easy To Mix Powder Can Be used With Juices, Smoothies, or Milk
- 5 Grams Of Powder Taken Once Daily
- PreticX Manufactured In The U.S.A.
Mix 1 level scoop with 6-8 oz of cold liquid or add to food.
Take one scoop 1-2 times per day with breakfast and/or the evening meal.
Due to the potent effects of Biome Fuel, begin with 1/2 scoop per day for the first 1-2 weeks. Gradually increase to 1 level scoop taken once or twice per day.
Caution. Do not eat freshness packet enclosed.
Store in a cool dry place.
*These statements have not been evaluated by the FDA. This product is not intended to diagnose, treat, cure or prevent any disease.