Synbiotic Fuel
The most advanced prebiotic & probiotic combination
Biome Plus 50 billion CFU probiotic seeds you microbiome with healthy bacteria.
Biome Fuel prebiotic inulin & XOS maximizes probiotic benefits.
Promotes gut microbiome and overall health.

Fortifies healthy intestinal flora.

Relieves digestive discomfort.
sale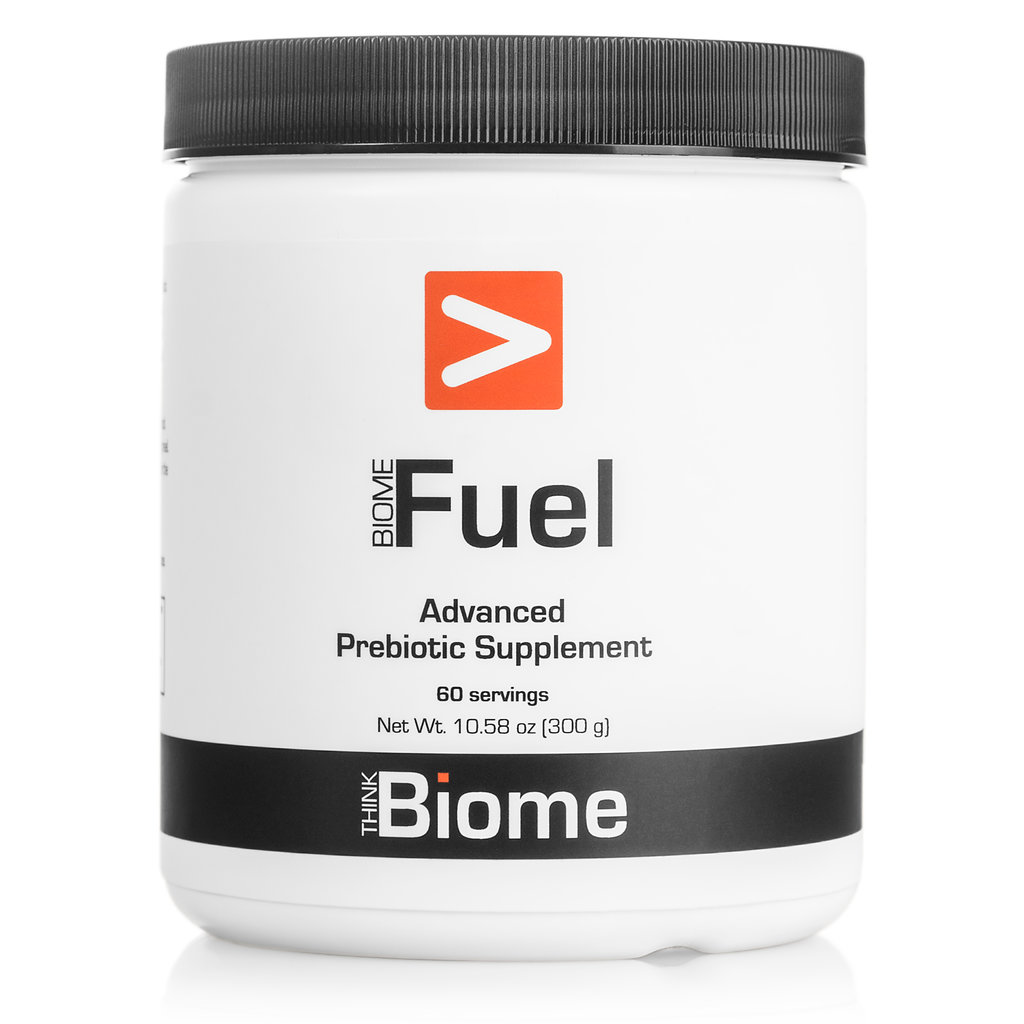 Biome Fuel Advanced Prebiotic
Our revolutionary synergistic blend of balanced chicory root inulin and patented American-made PrecticX Xylooligosaccharide. This one-of-a-kind prebiotic formula brings together the benefits of healthy gut and colon inulin prebiotics and advanced XOS to nourish your healthy gut bacteria and manage systemic inflammation.
Suggested Use
Mix 1 level scoop with 6-8 oz of cold liquid or add to food.
Take one scoop 1-2 times per day with breakfast and/or the evening meal.
Due to the potent effects of Biome Fuel, begin with 1/2 scoop per day for the first 1-2 weeks. Gradually increase to 1 level scoop taken once or twice per day.
Caution. Do not eat freshness packet enclosed.
Store in a cool dry place.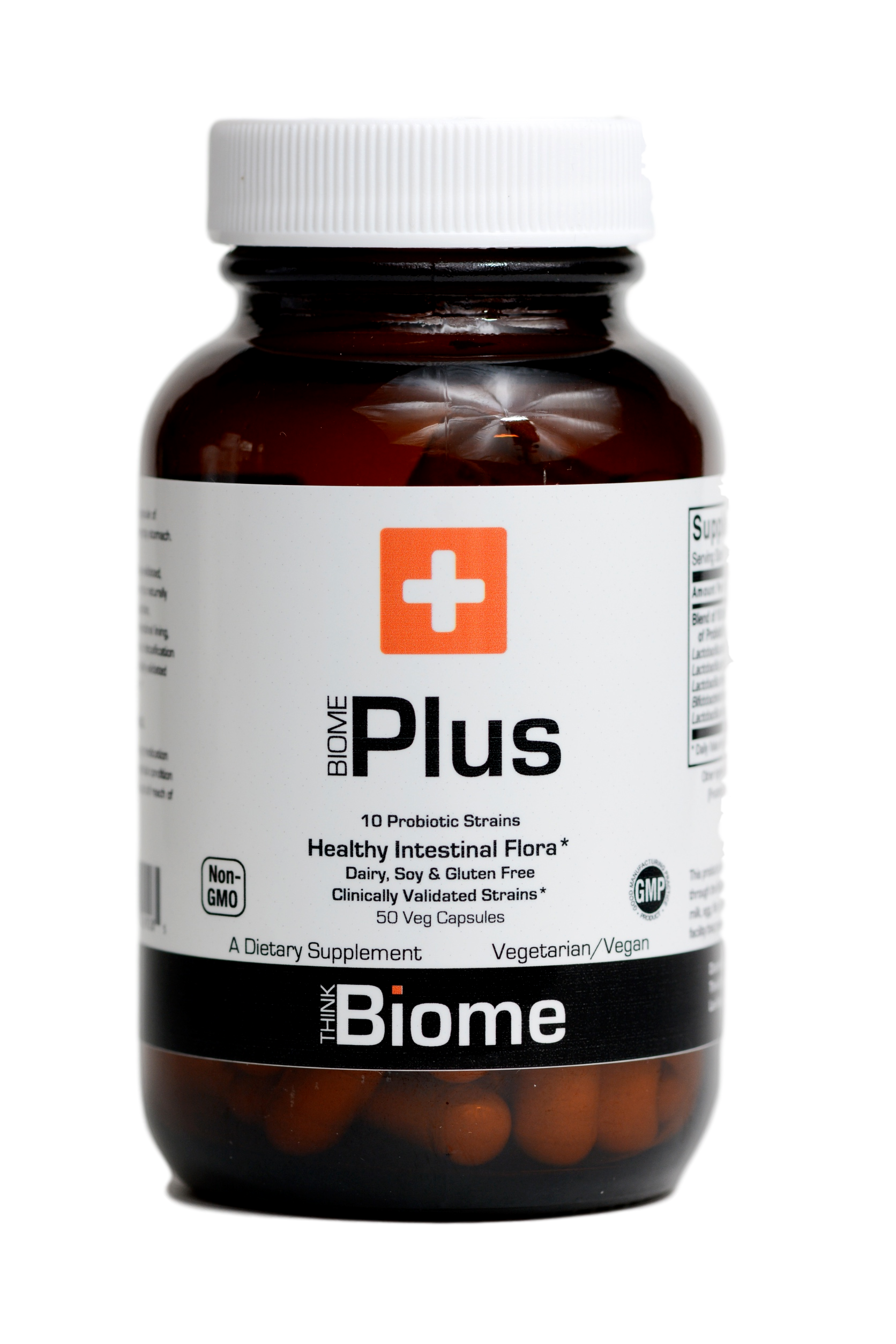 An ultra-potent, hypoallergenic blend of ten certified probiotic strains formulated to provide 50 billion CFUs in a single capsule. Biome Plus provides a balanced spectrum of live organisms, consisting of acid-resistant probiotic bacterial strains that naturally colonize the human gastrointestinal tract. Probiotic bacteria are critical for healthy digestion, help maintain the integrity of the intestinal lining, support proper intestinal motility and participate in the detoxification process*. The bacterial strains present in Biome Plus have been clinically validated for their support of healthy immune system function*.
Refrigeration: You may notice that your probiotic arrives unrefrigerated. Biome Plus is tested extensively and designed to withhold non-refrigeration for approximately 2 months without affecting the quality or quantity of live bacteria. Biome Plus probiotic is refrigerated up until the day of shipment.
Suggested Usage
As a dietary supplement take one capsule daily or as directed by a healthcare practitioner.
Supplement Facts
Serving Size: 1 Capsule
Servings Per Container: 50 vegetarian capsules
Amount Per Capsule % Daily Value
Probiotic Blend (50+ billion CFUs) in a base of cellulose:
Lactobacillus acidophilus (La-14), Bifidobacterium lactis (BI-04),
Lactobacillus plantarum (Lp-115), Bifidobacterium lactis (BI-05),
Lactobacillus rhamnosus (Lr-32), Strepto. thermophilus (St-21),
Lactobacillus paracasei (Lp-37), Bifidobacterium breve (Bb-03),
Lactobacillus salivarius (lS-33), Lactobacillus casei (Lc-11).
Details
Other Ingredients: Cellulose Powder, Cellulose (capsule), FOS (Fructooligosaccharides), Ascorbyl Palmitate and Silica.
Not manufactured with wheat, gluten, soy, milk, egg, fish, shellfish or tree nut ingredients. Produced in a GMP facility that processes other ingredients containing these allergens.
This product is formulated to deliver a potency of 50 Billion Organisms through the Best By date.
Caution: Consult physician if pregnant/nursing, taking medication, or have a medical condition. Keep out of reach of children.